Connect. Grow. Belong.
You were created for connection!
We have the group for you!
Discover the strength of community.
Connect deeply, grow spiritually, and find fellowship and support. Join us today in one of many of our diverse groups. We look forward to meeting you!
Life Groups meet at LW Brooklyn Park and at various locations throughout the Twin cities.
Read More
Pastor Tammara has been a member since 2001 and has been on staff since 2006. She is the pastor over Life and Large Groups, Visitor, and New Member Relations. Tammara met her husband, Pastor Folu, in the Evangelism Ministry at Living Word. They both oversee the Healing School and Alpha Ministry.
Pastor Baltimore
and Chelsea
Read More
Pastors Baltimore and Chelsea have a deep commitment to spreading hope, healing, and restoration in marriages. Married for almost 15 years, and having four children, they have been through the good, the bad, and everything in between. The trials and challenges that they have faced have helped them forge their marriage into something tough and more resilient. They desire is to promote a positive view of God through their marriage.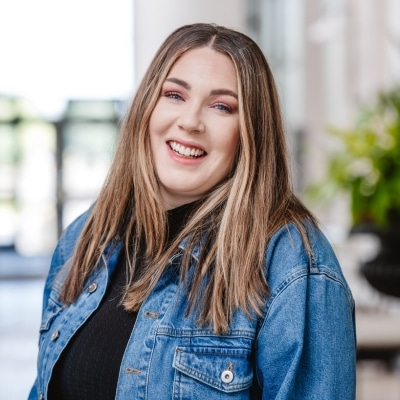 Read More
Pastor Angela has worked with Living Word since 2012 in several departments (Young Adults, The Fifth Service, Disciple Internship, Church Plants, and now serves as Living Word's Women's Pastor). Angela met her husband, Pastor Ryan, at Living Word, and their growing family of three is their greatest joy.
Read More
Pastor Jeff has been a volunteer leader in the men's ministry for over 30 years and came on staff in 2020. He and his wife, Kay, have been married for 37 years and do LW Marriage Ministry and Altar Ministry together. They have three grown children, six granddaughters, and live in Maple Grove.
Recommend Resources
Check out some of our recommended resources for you and whatever stage of life you're in!
Frequently Asked Questions
Check out the list below for answers to the most commonly asked questions.
Can I join a small group online? 
No, we do not currently offer online small groups for our monthly large group gatherings (LW Women, LW Marriage, and Manhood); we encourage you to tune into our live stream. See the next question for links.
Can I watch online?
Yes, we offer live streaming for all our monthly large group gatherings. 
 
Do you offer Kids Ministry? 
Yes, we offer kids ministry for all our monthly large group gatherings (LW Women and LW Marriage) ages 1 – 12 years old.
Can I join at any point in the year? 
Yes, you can join our small and large groups at any point throughout the year. Since our large groups meet monthly, we highly recommend joining us as often as possible to get the full experience, we promise you'll be blessed at any point you join us.  
Do your groups meet year-round or seasonally?
Our large groups meet September-May.

 

Our smaller groups vary from meeting seasonally to year-round.
Do you have an email list where I can be informed of all your events?  
Yes, we do! To join our email list and stay in the loop for:  
Download the LW app!
Catch up on sermons, videos, podcasts, and more! Download today.