Pastoral Support
Welcome to Living Word Care and Counseling
At Living Word, we aim to reach people, touch lives, and make a difference by bringing hope and healing to our church community through spiritual guidance and professional care and counseling rooted in biblical principles.
The goal of Pastoral Care and Counseling is to be a resource to our members. We are here to assist with the many stages of life, from the planning of a wedding, a funeral, or perhaps a hospital visit is in need. We offer groups like Grief Share and Divorce Care for those in need of support. We aim to extend biblical care and counsel to all those who engage and call Living Word their church home. We accept people as God accepts them, allowing them to be heard and understood. We are committed to meeting the needs of our congregation members and assisting them on their healing journey. We are called to serve, train, and equip church members—individuals, families, couples, and ministry staff leaders.
We desire to restore hope through the healing power of Jesus Christ. We believe that true healing involves treating the whole person. The Bible states that we are a three-part being, spirit, soul (mind, will, and emotions), and body. Our care and counseling team offers support and guidance in spiritual, physical, and mental health while focusing on social wellbeing through strengthening relationships with God, self, and others. We are committed to meeting the needs of our congregation and assisting them on their healing journey.
What is Living Word Care and Counseling?
Our Care and Counseling team desires to love and support you through the challenges you face whether it be grief, relationship difficulties, or any other barrier that prevents you from being all that God has called you to be.  At Living Word, we believe the gospel along with practical tools can powerfully transform our individual lives, our relationships, and the world.  Our holistic approach supports wholeness spirit, soul, and body.
Many are hesitant to engage in care offered through the church because of preconceived ideas about what it looks like. 
Here are a few things it is NOT:
Our Care and Counseling Team is not just quoting or prescribing Bible verses and asking you for more faith and effort.
Our Care and Counseling Team is not following a fixed paradigm of method and sequence, expecting the same "results" for each person.
Our Care and Counseling Team is not merely teaching biblical principles in general while ignoring the specific details of each person's story.
Living Word Care and Counseling's Relationship With Other Professionals
We recognize our members can choose to seek outside care and counseling from community providers. Therefore, we do not discourage, or keep those requesting care, from seeking help elsewhere. Many times, this is the appropriate course of action.  However, it is important for the individual to know that the care they may receive elsewhere may not be consistent with care that flows from and focuses on the gospel.  We are happy to provide Christian referral sources and/or work together with any existing providers, given that the person receiving care provides written consent for such collaboration.
Living Word Care and Counseling Team's Limits of Confidentiality
The Bible teaches that Christians should carefully guard any personal and private information that others reveal to them. Protecting confidences is a sign of Christian love and respect.
(Matt. 7:12). It also encourages people to seek needed care. Since these goals are essential to the ministry of our Care and Counseling Team, all staff are expected to refrain from sharing information and to respect the confidences of others. Those involved in care will carefully protect all information that they receive through the care sessions, subject to the following guidelines. Although confidentiality is to be respected as much as possible, there are times when it is appropriate and necessary to reveal certain information to others, based on the purpose and function of the church. A Pastor or Care and Counseling Team member may disclose confidential information to appropriate people in the following circumstances.
When we believe that the ones receiving care could be in danger of harming themselves or others (Prov. 24:11-12).
When we believe that there is ongoing abuse taking place—i.e., sexual, physical, domestic, child abuse, etc. (Rom. 13:1).
When a minor (defined by anyone under 18 years old) shares information that we believe is in the best interest of the child to disclose information to the authorities (e.g., abuse, neglect, or maltreatment).
When we seek guidance or supervision to better care for those they are helping, they can discuss relevant information with ministry supervisors (Prov. 11:14; 15:22).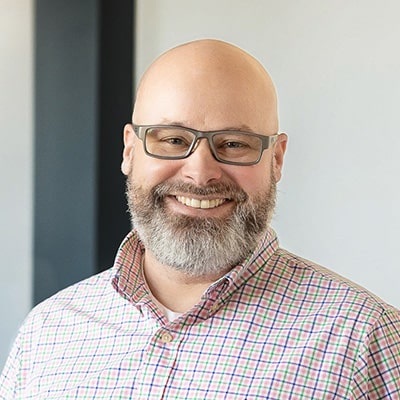 Grief Share
GriefShare is a weekly group, centered around helping you through challenges and moving toward rebuilding your life.
Divorce Care
The effects of divorce can manifest themselves in a variety of ways. That's why our DivorceCare group is specifically equipped to help those that need guidance, navigate through a divorce.
How can we help you?
For additional information or to schedule an appointment, call 763.315.7000 or email us [email protected].
Car Care
If that's you and you could use a little help with your transportation, then fill our Car Care request form.